SERGE ARNOUX / WILLIAM BLAKE - THE FOUND PLATES
Setting the Scene
Where to start? Never did a blog before! Flicking back about six weeks I made a visit to a junkyard Perifor 24 in Sarlat, Dordogne France. I go there on a regular basis as I often find interesting things to use in sculpture.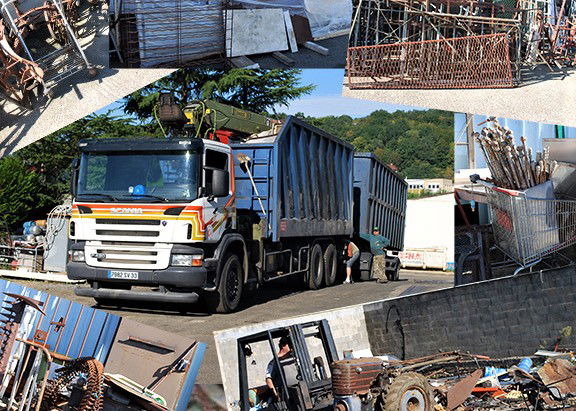 Walking through the cutting and melting shop I spotted some copper on a bench. Knowing the price of copper plate in the art shops I thought it might be useful for my printmaking so casually asked how much. "The going rate for the price of copper" was the rather gruff answer. Each plate weighed roughly 1kg about 8 euros worth. Whilst my friendly "salvage expert" disappeared to cut some steel bar I had a quick shifty through the plates and noticed nearly all were wrapped in brown paper and had the words William Blake and some French text. I may be no Einstein but my instincts told me these were going to be interesting. Beckoned my man and said "I'll take the lot." At this stage I had not even seen a plate. Onto the scales, 33kg. He gave me 3kg for free. Paid my 240 euros and loaded the car and got out before he could change his mind! Stopped at the first layby and unwrapped a few plates. You know the ending! Twenty-seven exquisite copper gravure plates by French artist Serge Arnoux based on "The Marriage of Heaven and Hell" by William Blake in a surrealistic style. My initial research indicates these are a fairly unique approach to the work of Blake.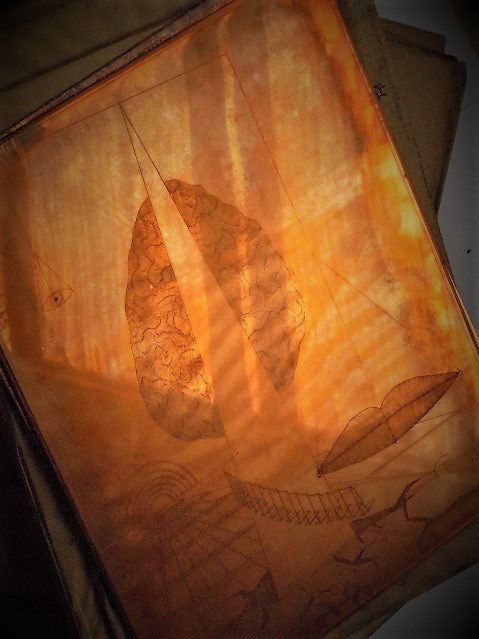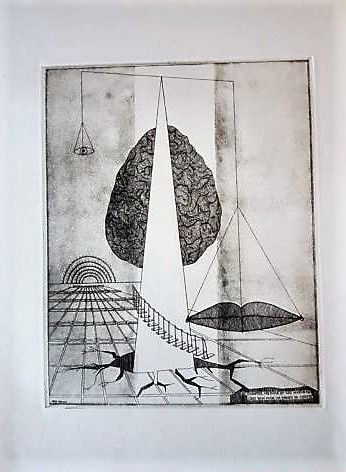 This is the original French text as written on the wrapping and what I believe to be the equivalent line from Blake.
"Les comptes, les poids at les mesures, c'est bon pour un temps de disette".
Bring out number, weight and measure in a year of dearth
An added bonus was another six etched zinc plates also in a surrealist style which are not connected to Blake but may have been for the French poet, composer and all round eccentric Leo Ferre whom Arnoux often collaborated with. Come to think of it must ask for a refund for the price difference between copper and zinc on my next visit to the yard! So that's it. My first blog entry. Not much technical stuff or insightful analysis but if and when the work is on the wall in some posh gallery in the likes of London, Paris or even New York it will be fun to remember where it all started.
An important element of the project is to investigate and understand the work of Blake and Arnoux as well as Surrealism. The next blog entry will concentrate on my initial research into the background and work of the artist Serge Arnoux. I hope you will want to continue reading and comment and provide any information that might be interesting. Going to need some help and like the idea of the blog being interactive. The idea of "guest blogs" is already on my mind.