Cézanne immortalized the Provençal countryside with his broad, panoramic views seldom including any human activity. Cézanne's landscapes were not painted in the open air nor were they captured first with a camera. He composed the pictures the way he wanted them, gleaned from sketchbooks and on the canvas in the configurations he decided upon.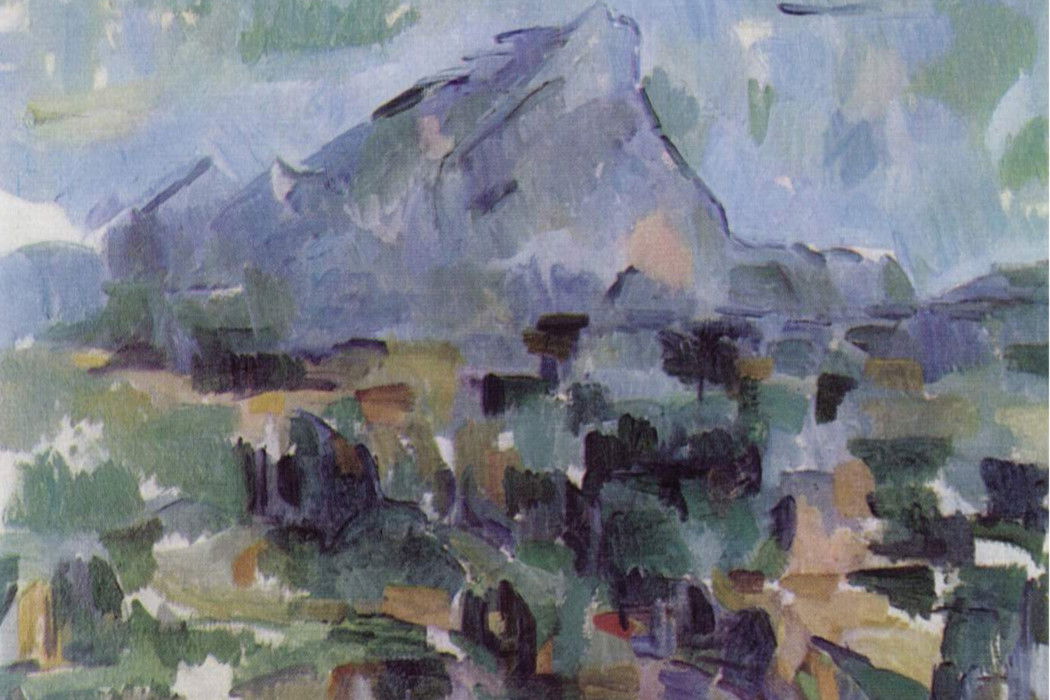 Paul Cézanne Monte Sainte Victorie : Painting 1902 - 1904
I realised that I could do something similiar by montaging 35mm colour sides and varying the light intensity, contrast and the number and sequence of slides. Sometimes the end result looks like a watercolour but with the objects in the images reduced to components, cylinders, cones and spheres and blocks of colour, a bit like a photographic rendition of a Cezanne painting, well in my head anyway! There is an element of serendipity to the process, something that runs through much of my work , only one image is taken of the montage and of course being Polaroid only one true original exists! The images below are scans fom the originals with no post processing.
The next stage of the process is to use these Polaroids as the basis for large scale paintings not unlike Cézanne using his watercolours as the basis for his oil canvases. These paintings will be done by selected guest artists.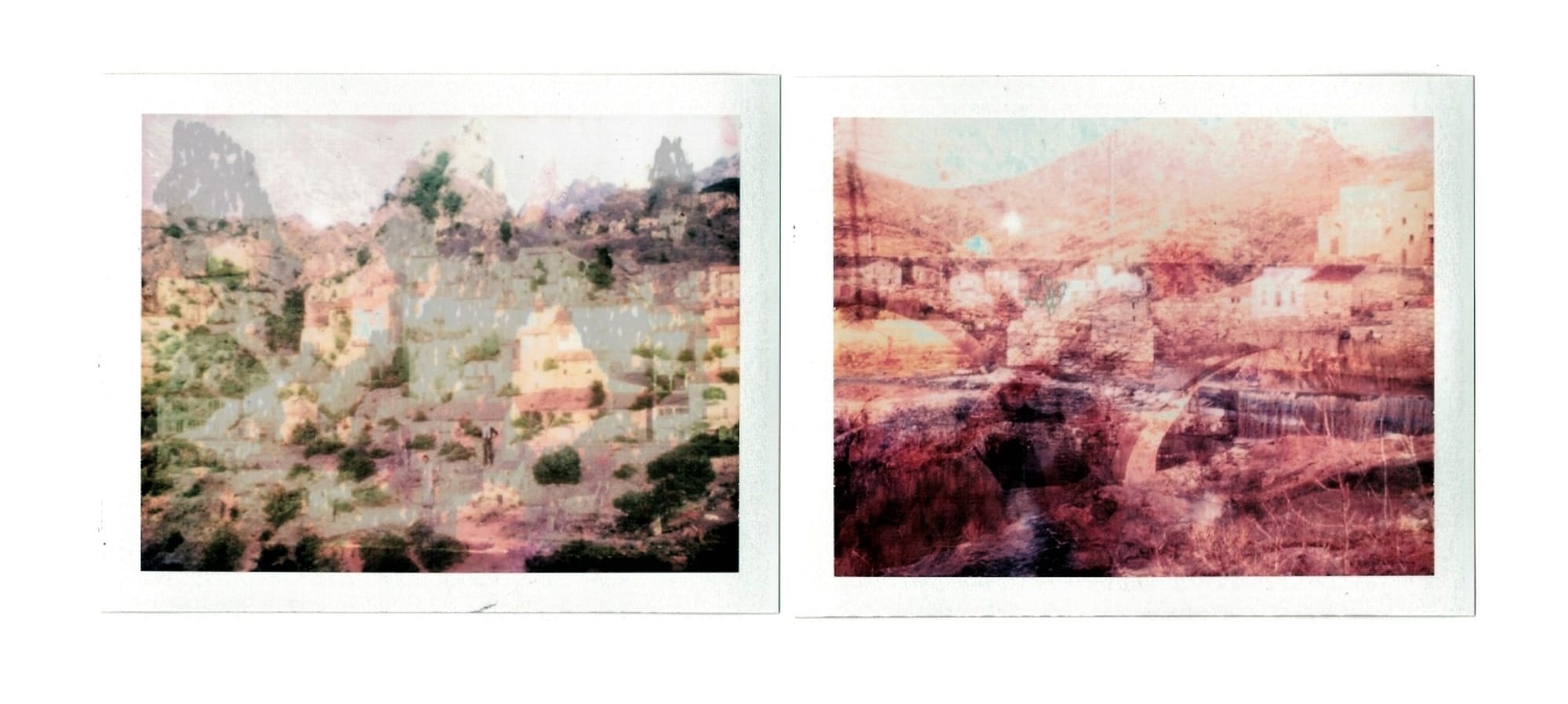 Imaginary Landscapes #001 #002 : Polaroid 2019